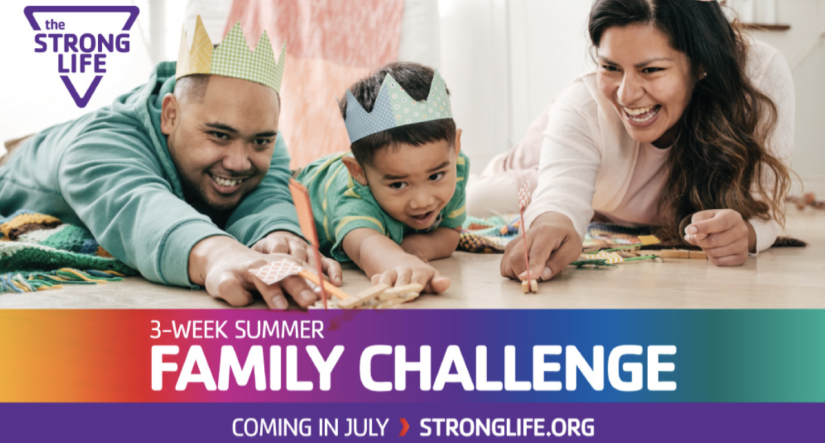 Three weeks of family fun and prizes!
The Summer Out Loud Challenge is the YMCA's free three-week program promoting summer fun for the whole family. Launching July 12, the Challenge is open to YMCA members and the community. Join in and you can be eligible for the local prizes of one of two $500 gift cards and the national grand prize of a family vacation of your choice (up to $5,000 value).
Key to completing the Challenge is opting in and then obtaining the Summer Out Loud passport, which is a creative and fun-filled activity book for you, your family and friends to stay active this summer. Participants can pick up the passport at any of our branches or download it. Those who complete it and return it to one of our branches by Wednesday, August 4, will be eligible for the grand prizes. The grand prize winner will be announced on Friday, August 13.
You can opt-in to the Challenge by texting SUMMER to 844-889-6222. After opting-in via text, follow the prompts to register for the challenge. You will receive three texts a week filled with motivation, workouts, and family fun activities to try throughout the challenge.
"Families who share activities together form emotional bonds," said Linda McVey, Executive Director of Health Initiatives. "Add to that the Y's spirit, mind and body approach and we know the Summer Out Loud challenge will be healthy, fun and fulling." Learn More